For audiobook enquiries, please get in touch directly via the Contact page.
I can also be found at:
Home Studios
Studio 1
Small treated space, Rode NT-2000, Focusrite Scarlett 2i2, Adobe Audition for Mac
Studio 2
Acoustically treated dedicated room, Rode NT-1, Audient ID14, Adobe Audition for Mac
Accents
RP, Heightened RP (aristocratic), authentic Yorkshire (mum), authentic Cockney/East End (dad), Mid Atlantic – and loads more in my audiobooks including French, Liverpool, Manchester, Californian, Japanese, Russian, Irish!
Demos
Urban Fantasy: M/F Dialogue – London – Comedic
What happens when a witch's familiar materialises in a detective's house?
Crime | Thriller – 1st Person – RP – Dark/Cold
When and how did I commit this murder?
Mystery: Multiple F Dialogue – Yorkshire – Character
Can a psychic investigator unravel the clues of a community haunting?
Thriller: 1st Person F – Cockney – Elderly
What percentage of sweet little old ladies are psychopathic killers?
Urban Fantasy:

Multiple F Dialogue – London – Teens



What magical effect does the power of bullying have upon the children of London?
Thriller: F/M Dialogue – Yorkshire – Argument
How would you react if you found your missing husband calmly sitting in the kitchen?
Romance: F/F Dialogue – Liverpool/French



Running a Patisserie and conversing in French at the same time is a cinch. Right?
Me Me, It's All About Me!
Voiceovers have complemented my professional theatrical career for some years now, and I became an audiobook narrator relatively recently – by accident rather than design (I was headhunted)! I had already recorded a number of audiodramas for companies such as BBC Radio 4 and Big Finish, so it was a natural progression.
Audio Swag
Click on a picture for information or see my listings at Audible.
Reviews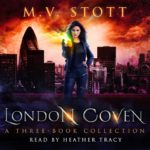 The narration was some of the best, most entertaining I have heard to date! Ms. Tracy managed to make each and every voice completely unique. She made Stella, David and company come absolutely TO LIFE for me and I cannot thank her enough! If I could give her MORE than 5 Stars, I totally would!!!!
Historical Graffiti/ACME Teen Books/Dark N Twisty, Audible Listener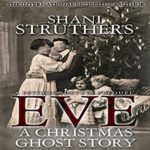 This was an unexpected treat! This story kept me hooked, so that I was done in three days. I found the characters eminently believable, their normalcy a great foil for the ghostly events. The narration, in particular, was wonderful. Every character has a separate voice – so much so that it's almost hard to believe it's just one person! – and the various accents are beautifully and subtly played.
J. Farrer, Audible Listener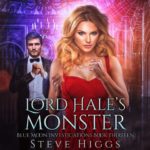 The storyline is engaging and entertaining, wrapped in mystery and suspense with loads of twists and turns. Heather Tracy did an outstanding job with the narration, bringing the characters to life. Overall this was an enjoyable listen and will recommend.
Sara B., Audible Listener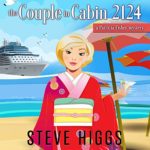 Perfect narration! If only she would take on the rest of the series.
Linda, Audible Listener